WHO WAS J.R. CLIFFORD?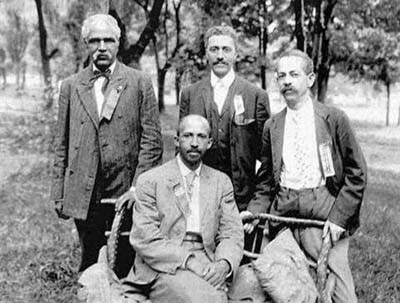 John Robert ("J.R.") Clifford was born on September 13, 1848 in the small town of Williamsport, in what was then Hardy County, Virginia (and is now in Grant County, West Virginia), near present-day Moorefield. Clifford's parents, Isaac and Mary Clifford, were "free blacks," who had lived in that region for several generations.
There are many written accounts of Clifford's life and accomplishments.  They include a Wikipedia article and a PhD thesis biography by Dr. Connie Rice.  On page 3 of a replica edition of Clifford's newspaper The Pioneer Press is an article by Paul Ingraham Clifford, J.R.'s grandson.  There is also a video lecture about Clifford's life. Other information and commentary is in various materials on this site.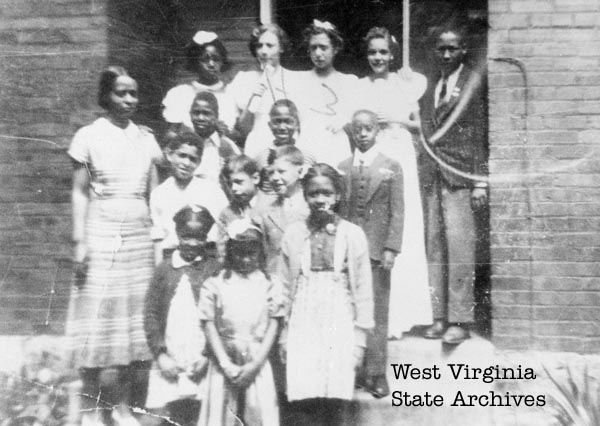 A short summary of Clifford's life story in a West Virginia E- Encyclopedia article states:
"Attorney John Robert 'J. R.' Clifford (September 13, 1848-October 6, 1933) was born in present Grant County, the son of Isaac Clifford and Saltipa Kent Clifford. During the Civil War he served as a corporal in the U.S. Colored Troops. Between 1875 and 1885, Clifford was a teacher and later principal at the Sumner School in Martinsburg. In 1882, he founded, edited, and published the Pioneer Press, West Virginia's first African-American newspaper.
"In 1887, Clifford became the first African-American admitted to practice law before the West Virginia Supreme Court of Appeals. He was one of the first lawyers in the nation to challenge segregated schools. In Carrie Williams v. The Board of Education Fairfax District, he successfully argued that 'discrimination against people because of color alone as to privileges, immunities and equal protection of the law is unconstitutional.' The case originated in Tucker County. Clifford won in the local court and the Williamsdecision was affirmed November 16, 1898, in a landmark ruling by the state Supreme Court, with Justice Marmaduke Dent writing for the Court majority.
"In 1897, Clifford was elected as a charter member of the American Negro Academy. He served a term as vice president of the organization. He was chairman of the committee on arrangement of the 1906 meeting of the Niagara Movement, which was held in Harpers Ferry. This meeting laid the foundation for the founding of the NAACP and the 20th-century civil rights movement."
"Still practicing law until his death, at age 85, he was the most senior lawyer active in West Virginia. Clifford was buried at the Mount Hope Cemetery in Berkeley County. In 1954, the Civil War veteran's remains were re-interred at Arlington National Cemetery."