CARRIE WILLIAMS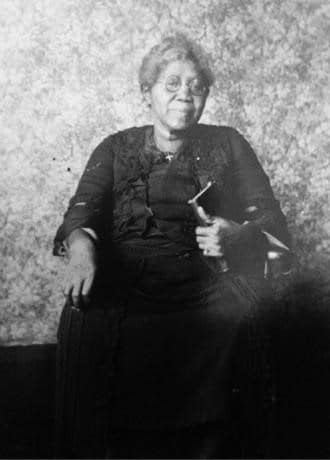 Caroline "Carrie" M. Edwards was a schoolteacher, beginning in the 1890s, at the Coketon Colored School, at the head of the Blackwater Canyon. In 1898 Williams and her lawyer J.R. Clifford (1848-1933), West Virginia's first black attorney, won equal treatment in West Virginia's Supreme Court for black students, and also equal pay for black teachers – all across the State of West Virginia. Below is a fact sheet on Carrie Williams and her descendants.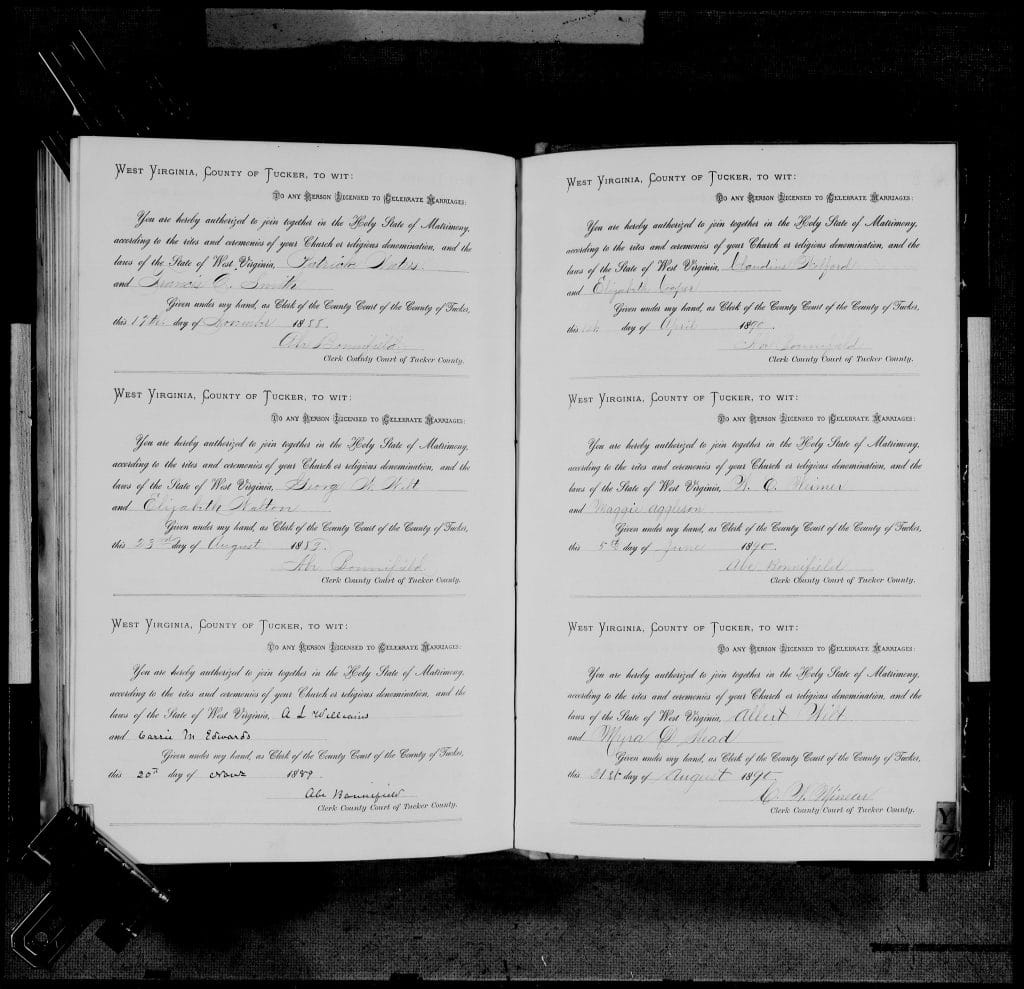 Carrie Williams was born in Chillicothe, Ohio, around 1866. Her parents were Jacob and Rachel Edwards, born in Virginia in about 1830. On November 20, 1889 Carrie married Abraham L. Williams in Thomas, WV. He was born in Mineral County in about 1861 to Benjamin and Henrietta Williams. Abraham worked as a miner in Thomas, WV until his death on August 30, 1913 from lung disease. The photo to the left is of Carrie and Abraham's marriage certificate.
We actually got a chance to meet some of Carrie William's direct descendants, taking them on a tour of Tucker County locations that played an important role in the life of their ancestors. The first photo shows Carrie Williams' great-grandson Curtis accepting an award honoring Carrie Williams, along with former Friends of Blackwater staffer Brandae Mullens. The second photo is of Carrie Williams' daughter Juanita Williams. The third photo is of Marion L. Smith, Carrie Williams' last surviving granddaughter.
We are grateful to Carrie Williams' family for their involvement in our project, and for sharing photos of the family.