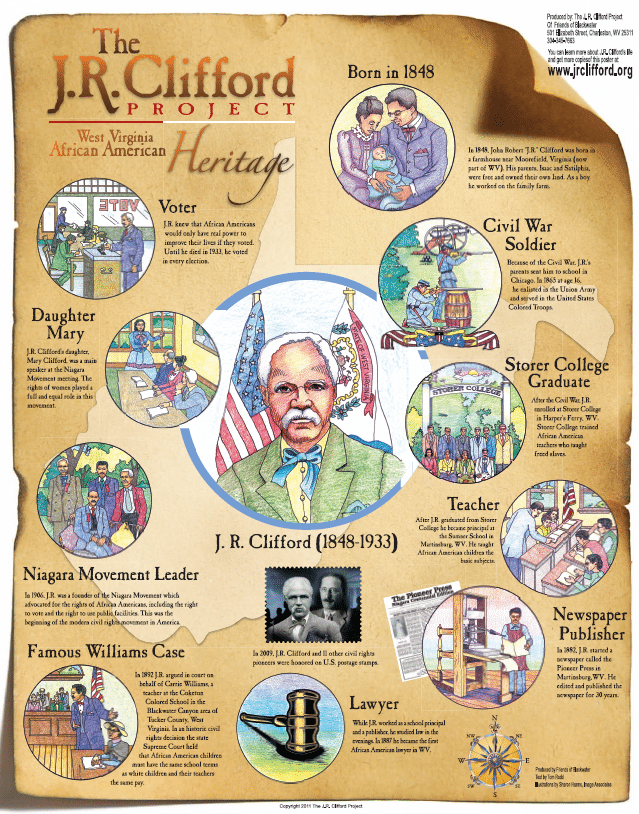 You can download a digital version of the classroom poster below, or contact us to get a free copy. Email [email protected] to learn more.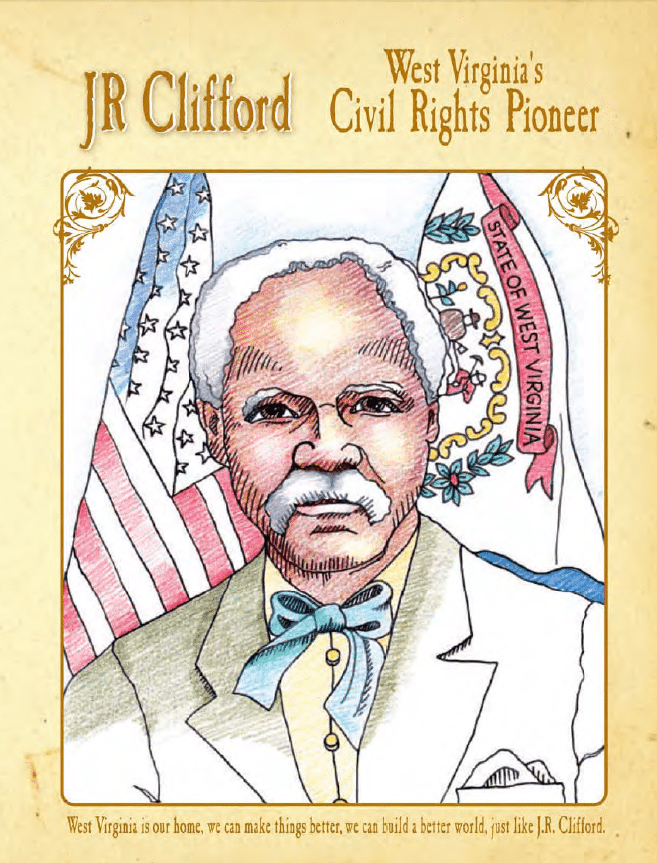 In addition to the downloadable copy of the coloring book above, we have a limited supply of free coloring books at the office that we can send to educators. Email [email protected] to request a copy.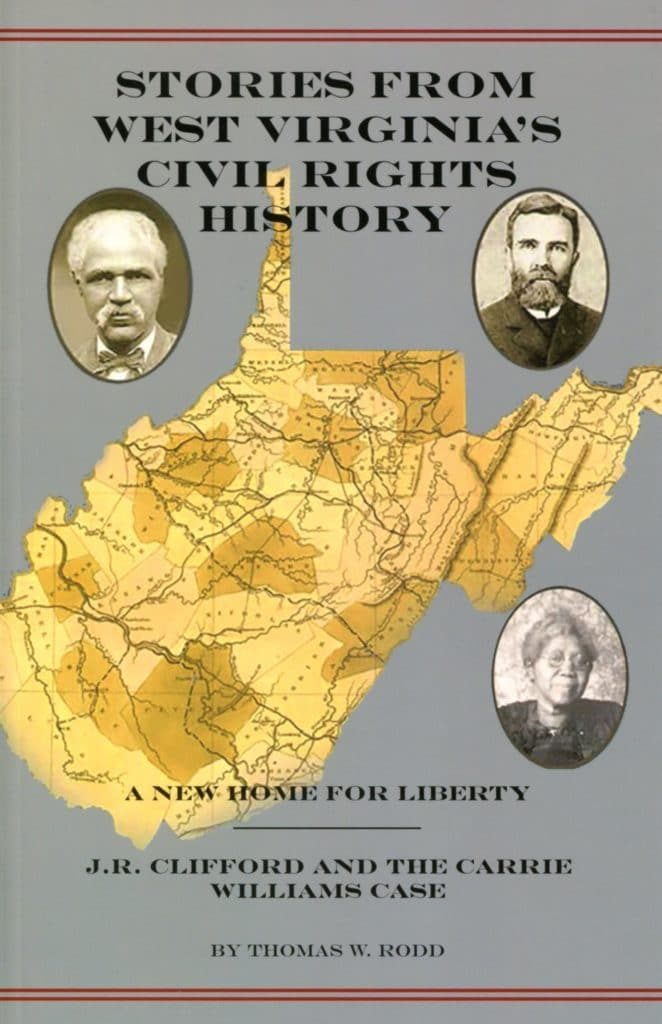 "Stories from West Virginia's Civil Rights History" is available for purchase from the Friends of Blackwater online store or from the Buxton and Landstreet Gallery in Thomas, West Virginia.
Watch Below – "J.R. Clifford and the Carrie Williams Case" – Presented by Tom Rodd – February 7, 2012 in the West Virginia History and Archives Library – Charleston, WV