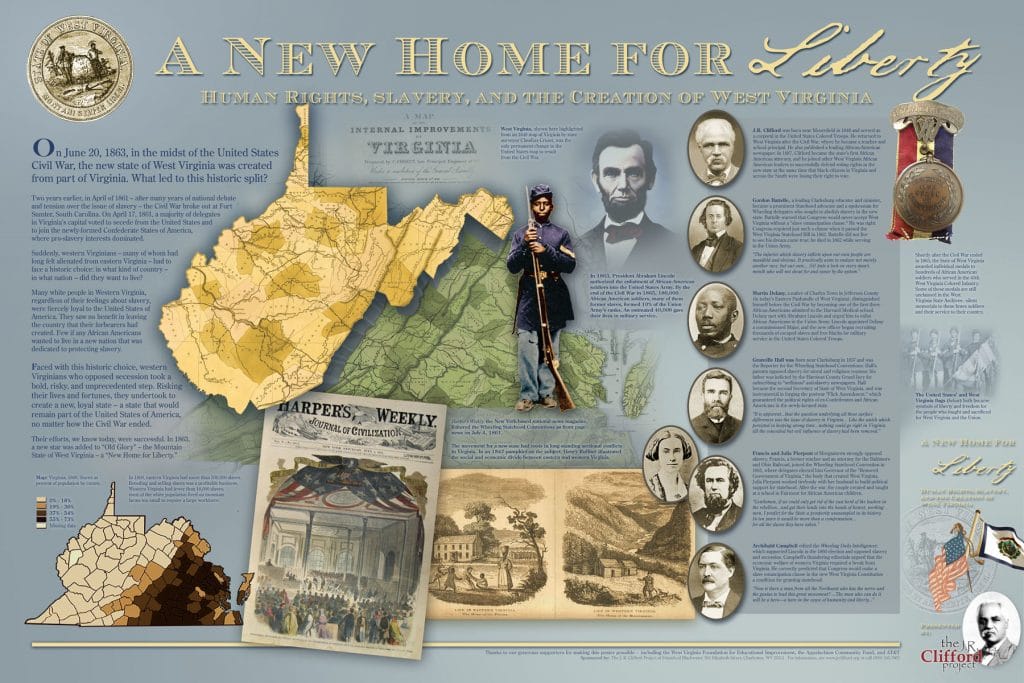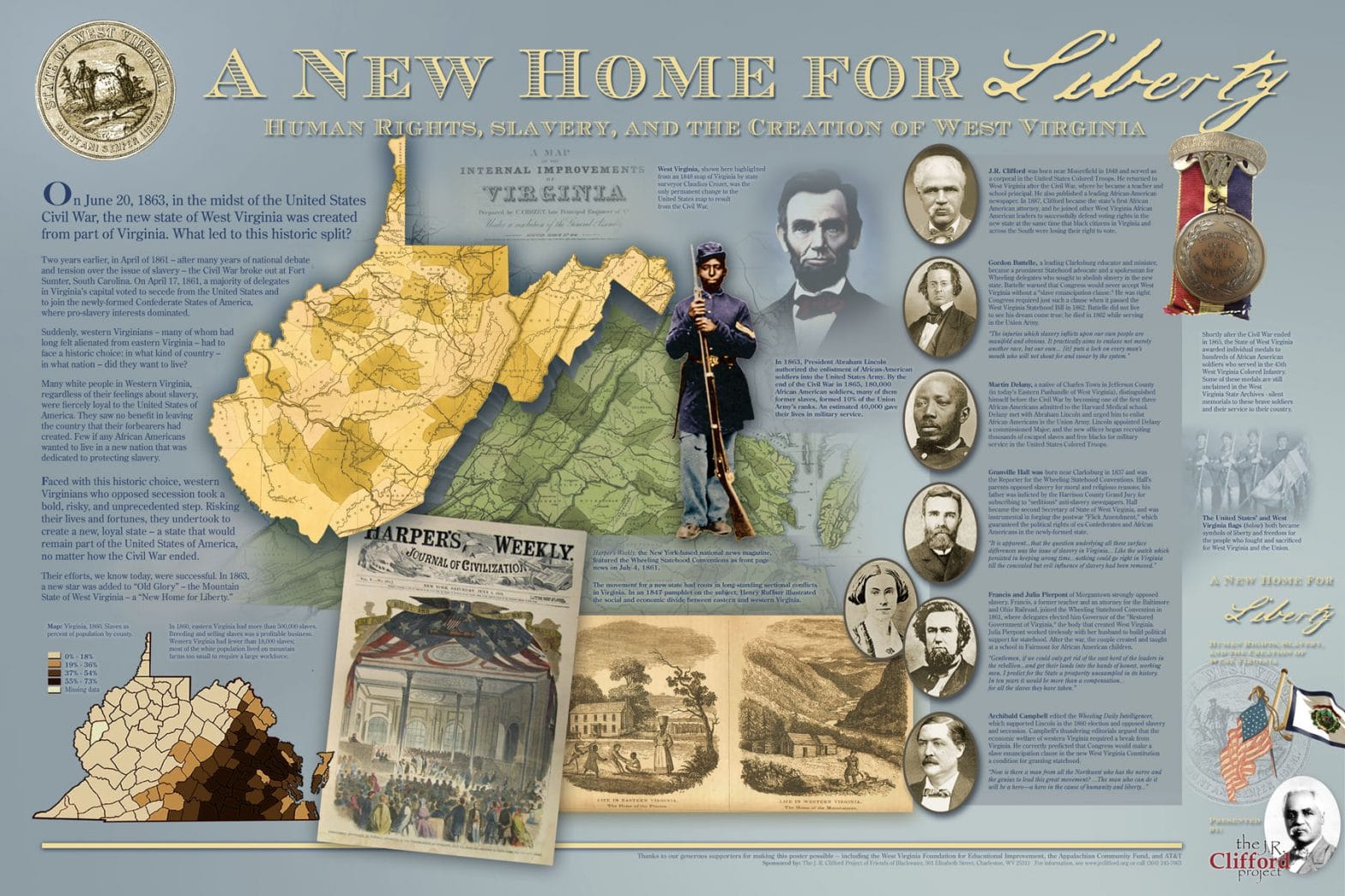 Beginning in 2011, we put on a series of plays dramatizing the events that led to the creation of West Virginia.
In April 1861, the state of Virginia (which at the time included what is now West Virginia) voted to secede from the United States and join the Confederacy. Just a few days later, Union loyalists gathered in Clarksburg, calling for the creation of a new state that would remain loyal to the United States – West Virginia. A convention was held in Wheeling to decide how the new state should be run and who should represent it. The question of slavery was near the forefront of these discussions, and abolition played an important role in the formation of the state. Our play focuses on the Wheeling convention and the vision that West Virginia's founders had for creating "A New Home for Liberty" in West Virginia. Pictures from the play are below.
You can download a playbill with more information here:
You can also download a pdf copy of the New Home for Liberty poster featured above.