The DuBois High School in Fayette County was established in 1917 to serve African-American students during the era of segregation in West Virginia. Despite the fact that the school had less space and less up-to-date teaching materials than the white high school, teachers still did their best to make sure that students received a good education. Students took pride in their school, the band, the football team, and more.
In 1950, the original school burnt down, and students spent the next 4 years having classes in local churches and businesses while they waited for a new school to be built. In 1954 the new school was finally ready, and in 1956 the segregated DuBios High School became the integrated Mount Hope High School.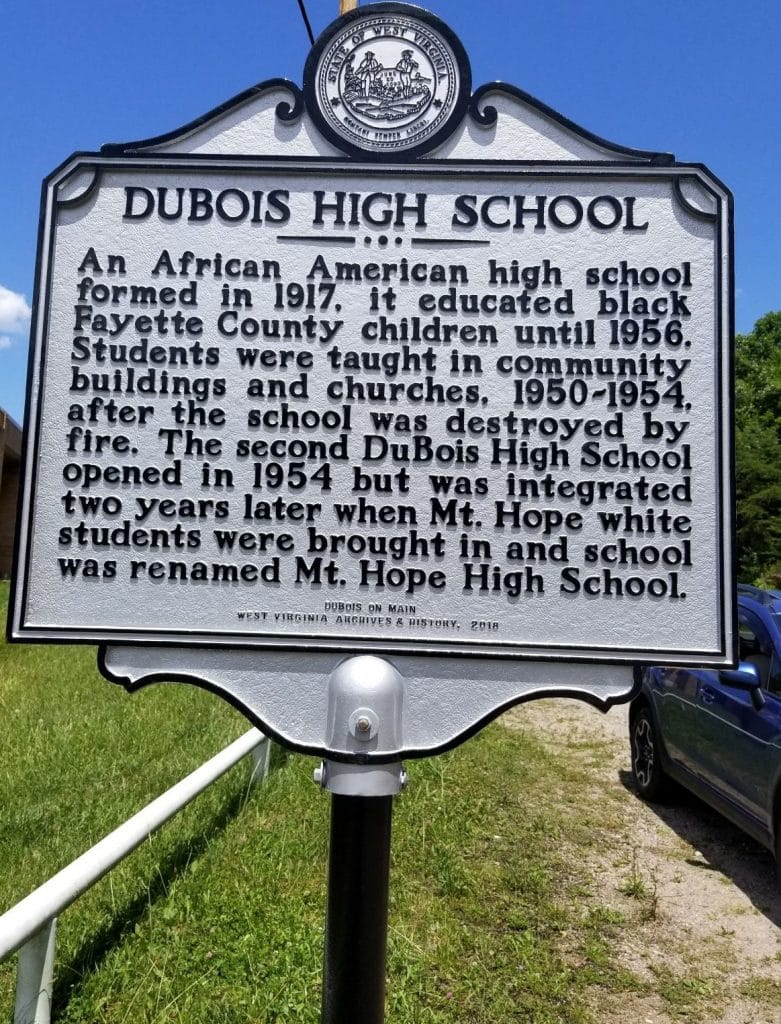 Today, there is a museum dedicated to the DuBois High School in Mount Hope, which hosts educational programs keeping alive the spirit of the school. Thank you to Jean Evansmore for pointing us to this story and providing the photo.